Farm-City Week
Find this page at:
go.ncsu.edu/readext?745733
Since 1955, National Farm-City Week has served as an opportunity to celebrate local farmers and the importance of agriculture as the foundation of our national and state economies, even as urban areas grow and the faces of agriculture change. Each year, the Kiwanis and Cooperative Extension Service join together to acknowledge accomplishments in agriculture, scholastic endeavors, and community and economic development.
Agriculture remains the number one industry in Harnett County, even as we grow in the industry due to our proximity to key areas of population growth and from the overflow of Wake and Cumberland Counties. We are in the top 30 for Cotton, Hay, Soybeans, Sweet potatoes, Tobacco, Broilers, and Hogs and Pigs, with cash receipts totaling $201, 874,095 in 2015. Harnett County farmers play a critical role in county and state economic success, with Harnett ranking 14th out of 100 counties in total cash receipts.
Farm City Week allows us to give thanks for our farmers as we recognize the Farm Family of the Year, Female Agriculturalist of the Year, Friend of the Farmer, and Innovative Farmer of the Year.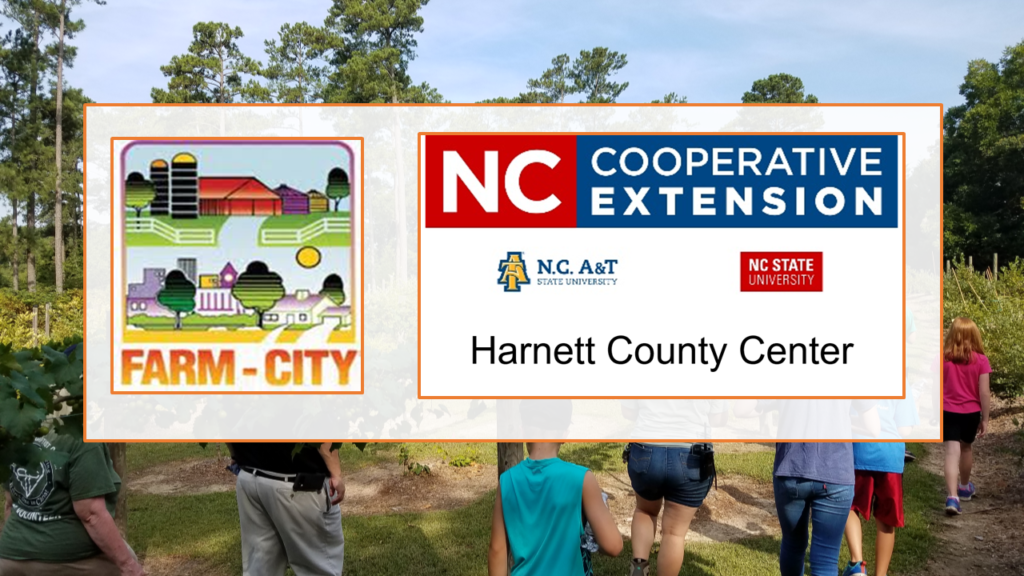 Farm-City Week 2020 | A History of Innovation
In 2020, we've had a ton of things to overcome: a global pandemic, worldwide economic challenges, a sudden switch to virtual interactions rather than face-to-face, and so much more. But we've also welcomed new farmers to Harnett County, have remained productive and profitable, and turned to our local farms and the great outdoors to reconnect in light of socially distanced lives. This Farm-City Week, we are celebrating Harnett County Agriculture: A History of Innovation, as we take a closer look at what it means to adapt in the face of adversity, find or create new opportunities, and redefine success.
This year, please join us on November 9–12, 7–8 p.m. over Zoom as we enjoy virtual farm tours and farmer interviews, ag trivia and door prizes, and learn how to cook our own Farm-City banquet. We will close a week of activities with a special presentation by Craig Senter and the awards for Farm Family of the Year, Female Agriculturalist of the Year, Friend of the Farmer, and Innovative Farmer of the Year.
Register for our activities on Eventbrite.
Check out the applications below to nominate a farmer or farm supporter!
Deadline for submission is November 2, 2020.
Female Agriculturalist of the Year